The lineup is available in three types:  0mm, + 2mm and + 4mm. In addition to the 0mm type, which is the same height as the genuine YD-2 series down retainer, + 2mm type and + 4mm type are also available. In particular, + 2mm and + 4mm increase the spring position to positively induce chassis roll and improve side grip without compromising traction performance.
Throughly lightened design by lightening process not only improves suspension performance by reducing unsprung load, but also can be used as a dress-up item.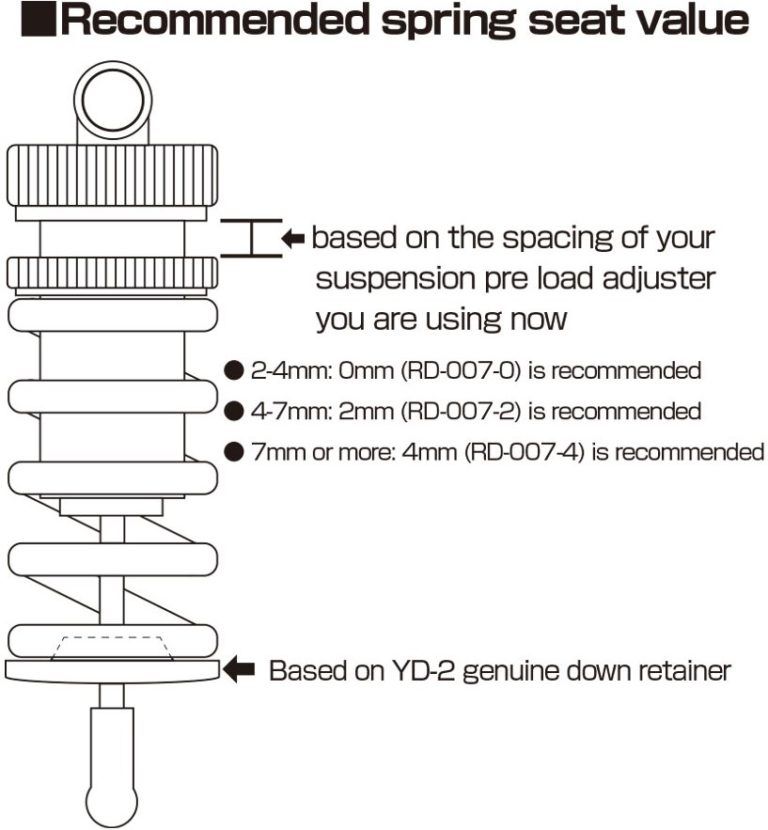 As shown in the image, when using the YD-2 series genuine spring retainer for the damper currently in use. Measure the distance of the threaded part of the shock body to the spring adjuster and install the corresponding retainer according to the distance.